World Class Manufacturer of Quality Rx & OTC Products
Trillium Health Care Products Inc. (Trillium) is a Product Formulator & Contract Manufacturer of prescription (RX) and over-the–counter (OTC) life science based products for the North American market, based in Brockville, Ontario.
Trillium provides manufacturing services to companies in the pharmaceutical, and consumer sectors.
Trusted partner with over 50 years' experience manufacturing: gastrointestinal remedies, cough, cold & flu medication, antiseptic ointments, suppositories, nasal sprays & allergy relief, analgesics, sleep aids and prescription drugs for North America's leading pharmaceutical and consumer healthcare companies.
Commitment to Quality Assurance
All Trillium employees are trained in and follow current Good Manufacturing Practices (GMP), and we are compliant with both FDA and Health Canada regulations. Attention to detail and commitment to quality in all aspects of our operation ensures our customers' products always meet their high standards and the expectations of consumer's.
Trillium is a secure facility; access is strictly restricted to employees, pre-screened sub-contractors and visitors with a clearly defined and agreed business requirement to access the site. We manufacture prescription and OTC products under strict confidentiality agreements with our customers, preserving their consumers' impression that the products are manufactured in-house at the customer's own facilities.
Every family in Canada has at least one product manufactured by us in their medicine cabinet
Employs over 300 people
Over 50 Years of Manufacturing Excellence
Strategically located on the US Canadian border, with easy access to the North American pharmaceutical business industry, product development centres and regional distribution hubs
Over 60% of the products we manufacture are sold in the USA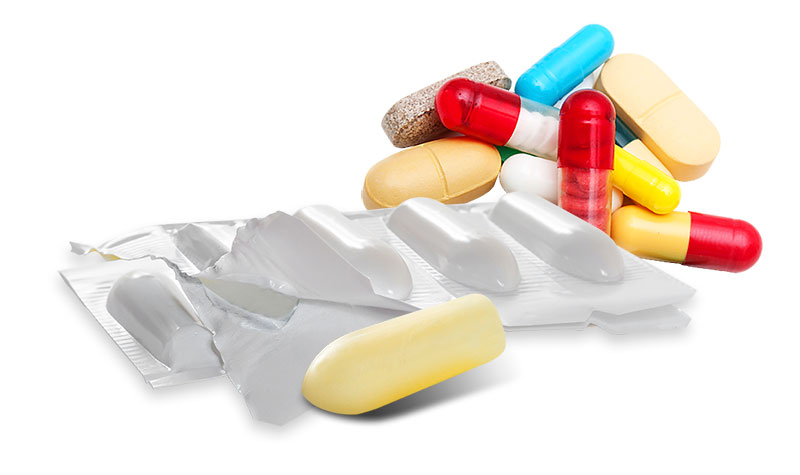 Because the bottom line is your success.